If you are an Island Pacific User, the answer is "Yes"
Yes, we can help you
Yes, we will add value
Yes, we care
Yes, you will be glad you chose us
Yes, we stand behind our work
Yes, we will be here for you – next week, next year, next decade
On a scale of 1 to 10  (10 being unbelievably great)
…….What level of service do you want?
We believe that you should expect and consistently receive exceptional service–10 level service.
When I founded Lauzau And Associates over twenty-five years ago, I knew that if we didn't provide exceptional service, we would not get repeat business, and I knew that if we didn't get repeat business we would not be around for long.
So we strove to provide exceptional service every single day to every single client.  And here we are over 25 years later.
Give us a call or drop us an e-mail. See for yourself why Island Pacific Users place their trust in us year after year, decade after decade.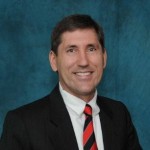 I'll look forward to talking with you!
Dave Lauzau
Founder and President
(614)729-2180
dlauzau@lauzau.com