Performance Bike Case Study
Building an Omnichannel Solution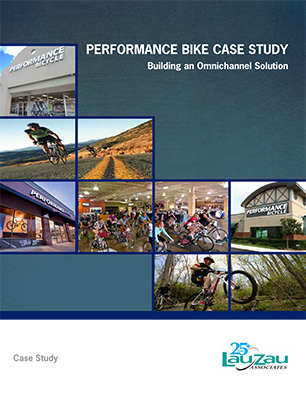 When Performance Bicycle, the nations leading high-performance bicycle retailer, needed help developing an omnichannel e-commerce solution for its website and its stores across the country, it turned to Lauzau And Associates. Lauzau And Associates specializes in interfacing Island Pacific software with other packages, providing development and support, and delivering retail IT solutions for its customers.
Lauzau And Associates systems analysts helped develop an omnichannel solution that:
Provides a better customer experience.
Saves the sale.
Gives credit for the sale where credit is due.
Download the Performance Bike Case Study!
Please fill out the form below to download the case study.