Our Island Pacific IT Services Story
Have you ever needed a little extra systems help with your Island Pacific projects? Looking for Island Pacific IT services?
Would you like to get your IP systems project/s done faster and more efficiently?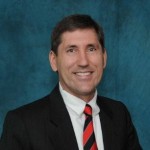 That was me, 28 years ago.
How we became IT consultants for Island Pacific users
As director of IT for an Island Pacific user, finding fast, reliable, knowledgeable help when I needed it most was a problem. A big problem. Whenever I contracted iSeries consultants to help, the results were often disappointing€"and costly.
Not only did these contractors lack Island Pacific experience, they didnt even have Retail experience. That meant I had to spend time I didnt have to explain, in great detail, exactly what I needed done and how to do it.
By the time I went back and forth, and back and forth (and back and forth), testing their work, I found I put in far more time than I would have if Id just done the work myself. The problem is, I didnt have the time. Thats why I needed the extra, short-term help!
And so, Lauzau And Associates was born.
We know Retail.
We know Island Pacific.
We save you time.
We meet your deadlines.
What our Island Pacific retail IT services look like today
In short, we take your IP project concerns and replace them with reliable systems solutions.
If youre like I was, I just want to reassure you that its okay to ask for IP systems help. Lauzau And Associates has helped more than 100 IP users, putting in over 300,000 hours of work, writing untold millions of lines of code. And weve worked in virtually every area of Retail for our IP customers.
More importantly, our code runs reliably, day-in and day-out, on iSeries installations around the globe.
Whether you need project-based help or a long-term partner to support your IP systems, we can help. We are The Consultants for Island Pacific users, and we are here when you need us.
Please give me a call or connect with me on LinkedIn to find out more. I look forward to possibly working together.
Sincerely,
David A Lauzau
P.S. When you have impossible deadlines, when you need some expertise from someone whos done it before, when you need reliable, high-energy horsepower to get things done, please give us a call.
Were here. We can help.  614-729-2180